Current Schedule
Weekend Masses: Saturday at 4pm | Sunday at 7am, 9am, 11am
Daily Masses: Mon-Sat at 9am | Tues 7pm (Traditional Latin Mass)
Confession: Tues 6pm-6:50pm | Sat 1pm-2pm
Eucharistic Adoration: Tue 6pm-7pm | Fri 9:30am-12:00pm
Stay Up to Date!
Please register for St. Mary's Flocknote to stay up to date on the latest news from the parish!
Mass Intentions and Sanctuary Candle
January 17 7am St. Mary's Parish
9am Betty Cronin and
Family
11am Katherine M. Dumas
January 22 9am Josephine Hilty
January 23 9am Jean Stowe
4pm John D. Taudel

January 24 7am St. Mary's Parish
9am Rosemarie O'Sullivan and John O'Brien
11am
January 27 9am Marie Werner
January 28 9am Doris Rosenberger
January 30 9am
4pm
Sanctuary Candle is lit in memory of Jack O'Brien
January 17-January 23

Sanctuary Candle is lit in memory of the




January 24-January 30
COVID UPDATE
Dear Parishioners,
We are writing to inform you that a person who attended the 4:00pm Mass last Saturday, January 9, 2021 has tested positive for COVID-19. Though we cannot provide specific information about the case, our first responsibility is to keep our parishioners and community safe.
It is out of an abundance of caution that we are informing you of this positive result. Our staff has been closely adhering to the safety protocols provided to us by the Massachusetts government and the Archdiocese of Boston. We have a comprehensive plan in place to sanitize the church after every mass.
If you have questions or concerns of your own health, we recommend that you contact your own physician. We ask that you respect the privacy of any individuals that may be affected. We will continue to be vigilant in adhering to all the protocols that have been put in place.
For more information on COVID-19 symptoms and testing, visit:
Thank you for your continued support.
God Bless,
Fr. Matt Westcott
Nine Days for Life - January 21-29
Adoration for Life
After completing the 9 Days for Life Novena, please join us as we end National Prayer Vigil for Life with our own Adoration. Click the picture for more details.
Trivia Night with Sarge
Join us on Friday, February 5 at 7:30pm as we test our knowledge of useless information! Sarge Riley hosts St. Mary's Virtual Trivia Night.
Rosary Prayer Gathering
Saturday, February 13 @ 3:30-3:50pm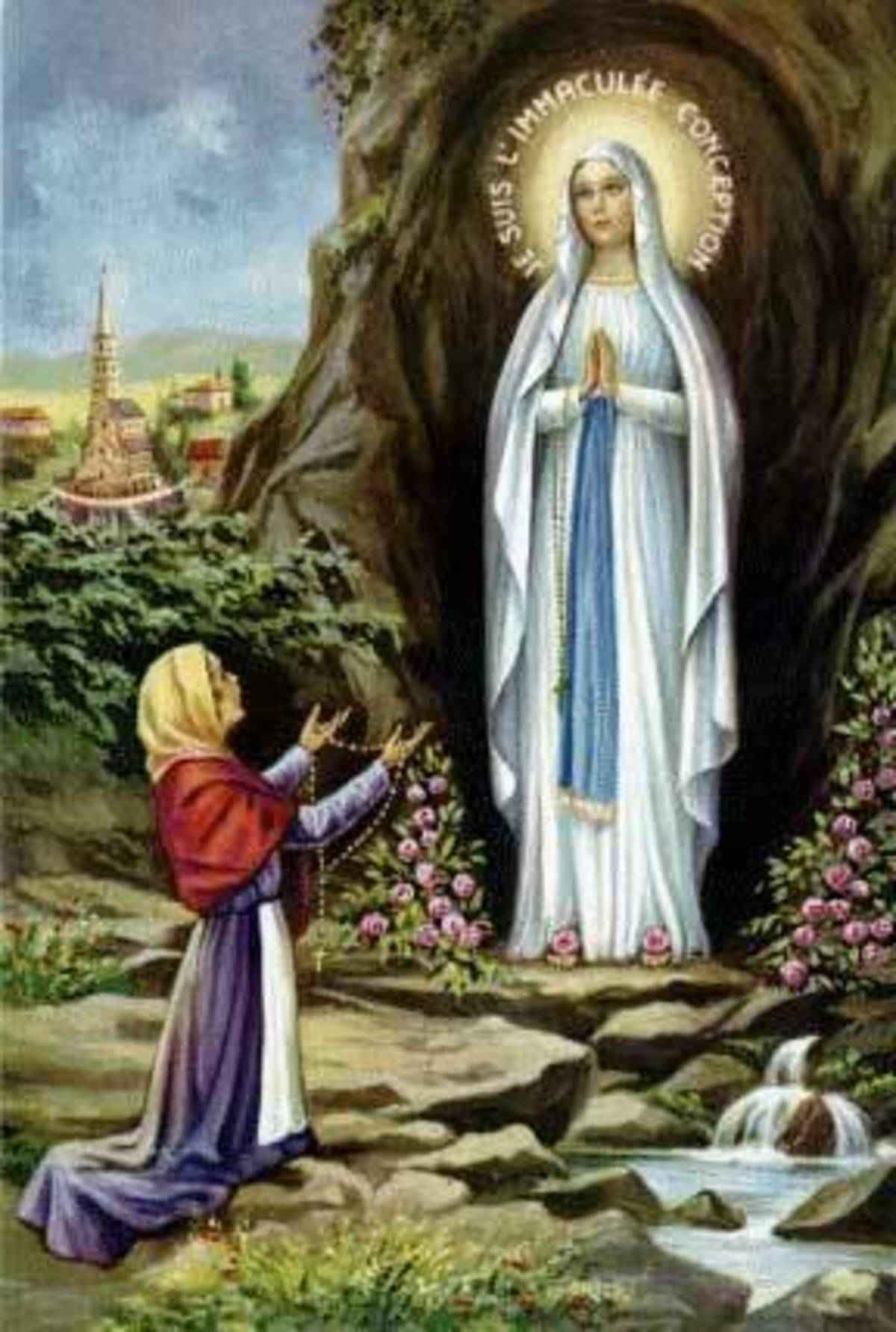 Fr. Hynes will lead us in praying the Rosary to Our Lady of Lourdes, for the souls of all Unborn Children and those persons affected by these losses
Rosary will be OUTSIDE, so dress warmly and bring a chair if you want to sit. We will be gather around Our Blessed Virgin Mary Statue for the crowning and Rosary. We will move inside if severe weather.
90 Days Now
Please join us in making a special daily commitment to Saint Mary's for the next 90 days.

CLICK HERE to support our parish directly during this crisis and to make your contribution.
Parish Support
Hello Friends,
Please support St. Mary's in any way you can during this trying time. You can support St. Mary's with a one time donation through our online giving link which you can find below. There is a quick give feature at the bottom of the page which makes it very easy to give a one time donation. You can also mail a check to the address below:
St. Mary's Parish
83 Central Street
Foxboro, MA 02035
In absence of a weekly collection and in order to keep our lights on and pay our bills, any little bit you can spare will be more than sufficient. If you can't support St. Mary's financially, please keep us in your prayers.
For those of you who have given, we thank you most abundantly.
May God bless and keep you!
FORMED.org
As a parishioner of St. Mary's, Foxboro, you have access to all the amazing videos available at FORMED.org. Take a look at how it works in the video below then click here to access FORMED!
Click here for the letter from the Cardinal speaking about his own love for the Eucharist and his hopes for this Year.
Office Hours
The rectory office personnel are operating on an adjusted schedule. If you need assistance, please call the main number as messages are checked daily and someone will be in touch with you.
God Bless you for your patience!